Ahora voy en español, (Now I will speak in Spanish).
Experimentar para mi es recrearse en la imagen, buscar, encontrar, asombrarse, decepcionarse y seguir. 
Es un proceso continuo, con paciencia y ganas de seguir adelante. Esta imagen nace de una sesion con Gabriela, mi inspiración, esta sesión fué realizada en 2010 estrenando el equipo de iluminación, la sesión de fotos es la primera que realizo con equipo de flash. En un juego de pareja decidimos hacer algo nuevo para ambos en donde buscábamos algo con qué experimentar. Ella mostró todas sus cualidades como modelo, que en verdad me sorprendió y dió pauta para que yo tomara las fotos. En 4 horas tomé más de 800 fotos, ahora la tecnología digital de las cámaras me permite tomar y tomar fotos y si no me gusta pues la borro. Creo que el resultado es con el toque que deseaba.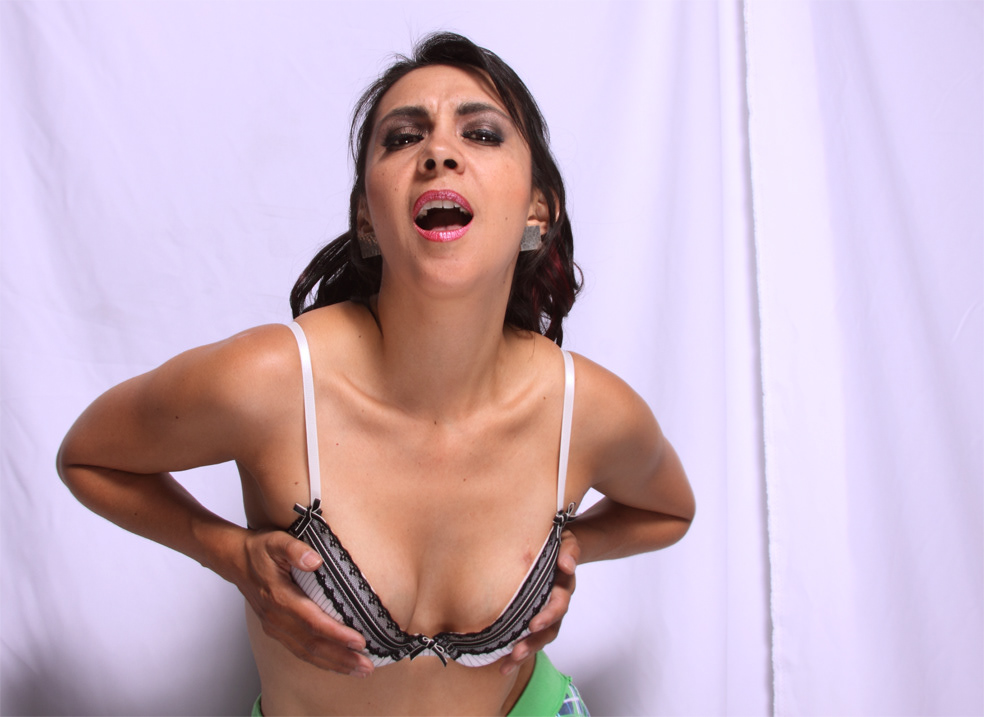 Foto original (Original picture)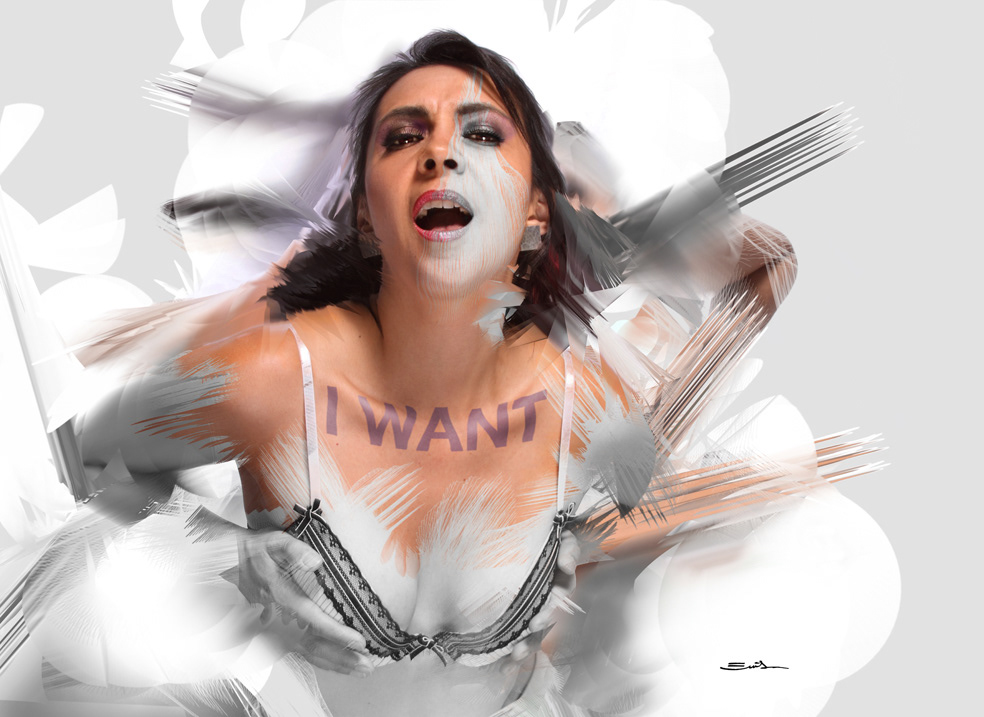 Resultado final (Final)
Esta es mi decisión final, (This is my final decision)
Detalle (Detail). 
La experimentación incluye mucho tiempo de espera. Los trazos son impredecibles, el trabajo de mano es libre, y dependiendo la computadora es la velocidad de realización. (The experiment  has too much time, the hand free lines  dependiing the speed of the computer)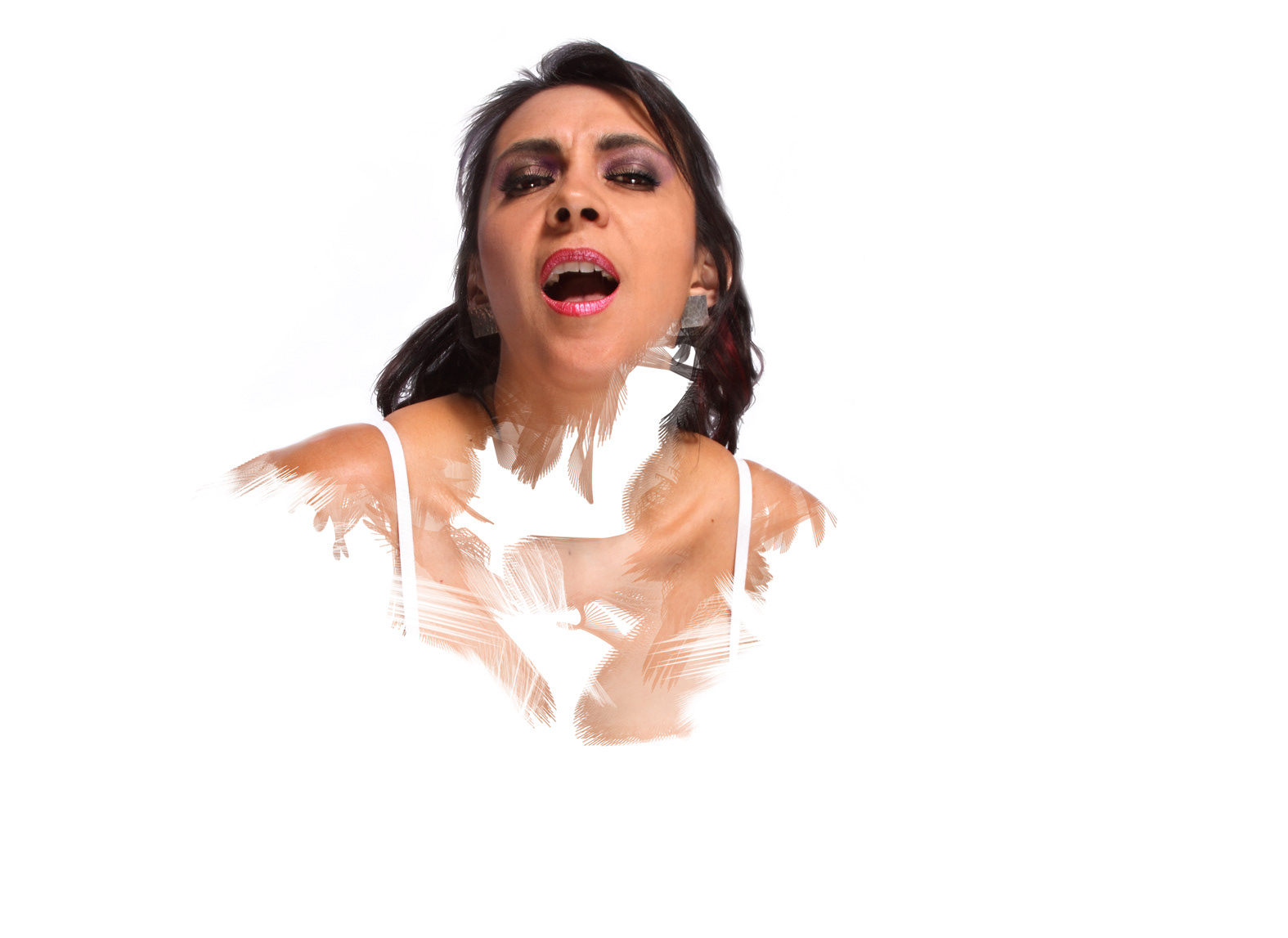 El proceso incluye vistas que son interesantes para otras aplicaciones. (The process is interesting for other applications).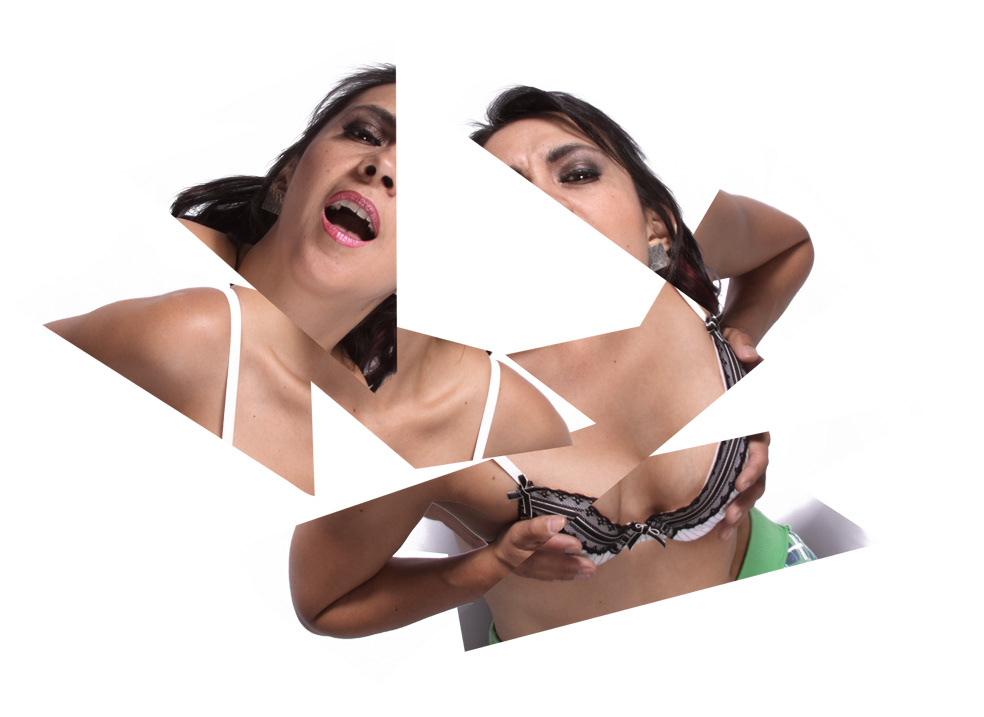 Esta imagen es parte del fondo, originalmente corto en secciones la misma imagen, el resultado de mezclar las capas con brochas especiales, me otorga la sorpresa del resultado. No siempre se que va a suceder, el proceso de un trazo puede durar 4 o 5 horas. (This image is one of the background, I cut the original image and mixing the layers with special brushes gives me special solutions, the process can make in 4 or 5 hours.)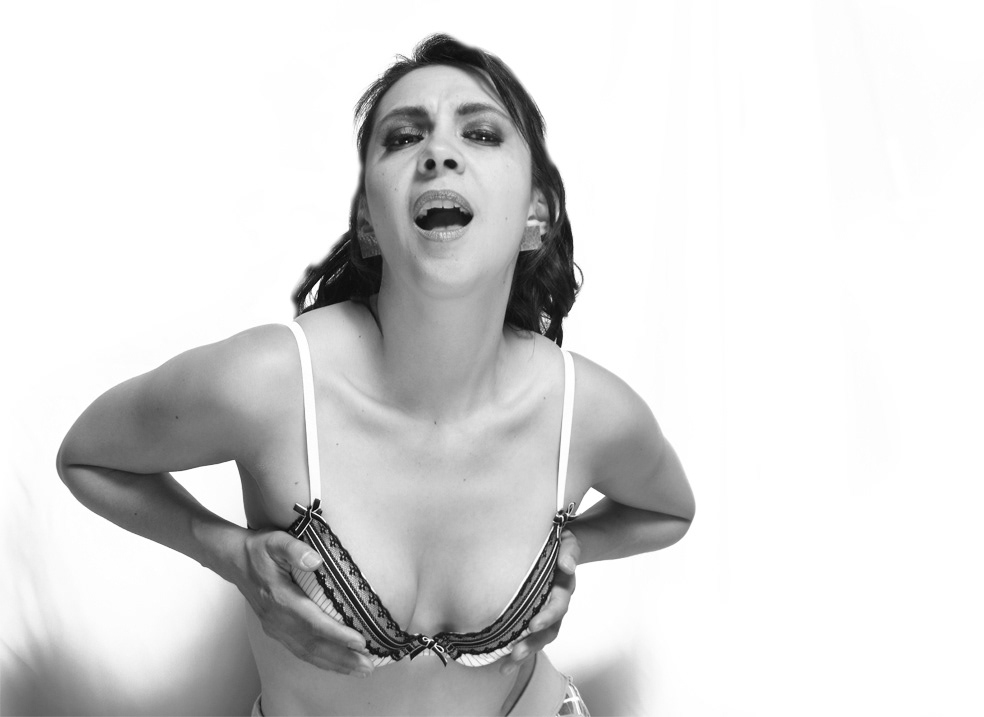 El blanco y negro es importante para el resultado final (The black and white image is important for the final result).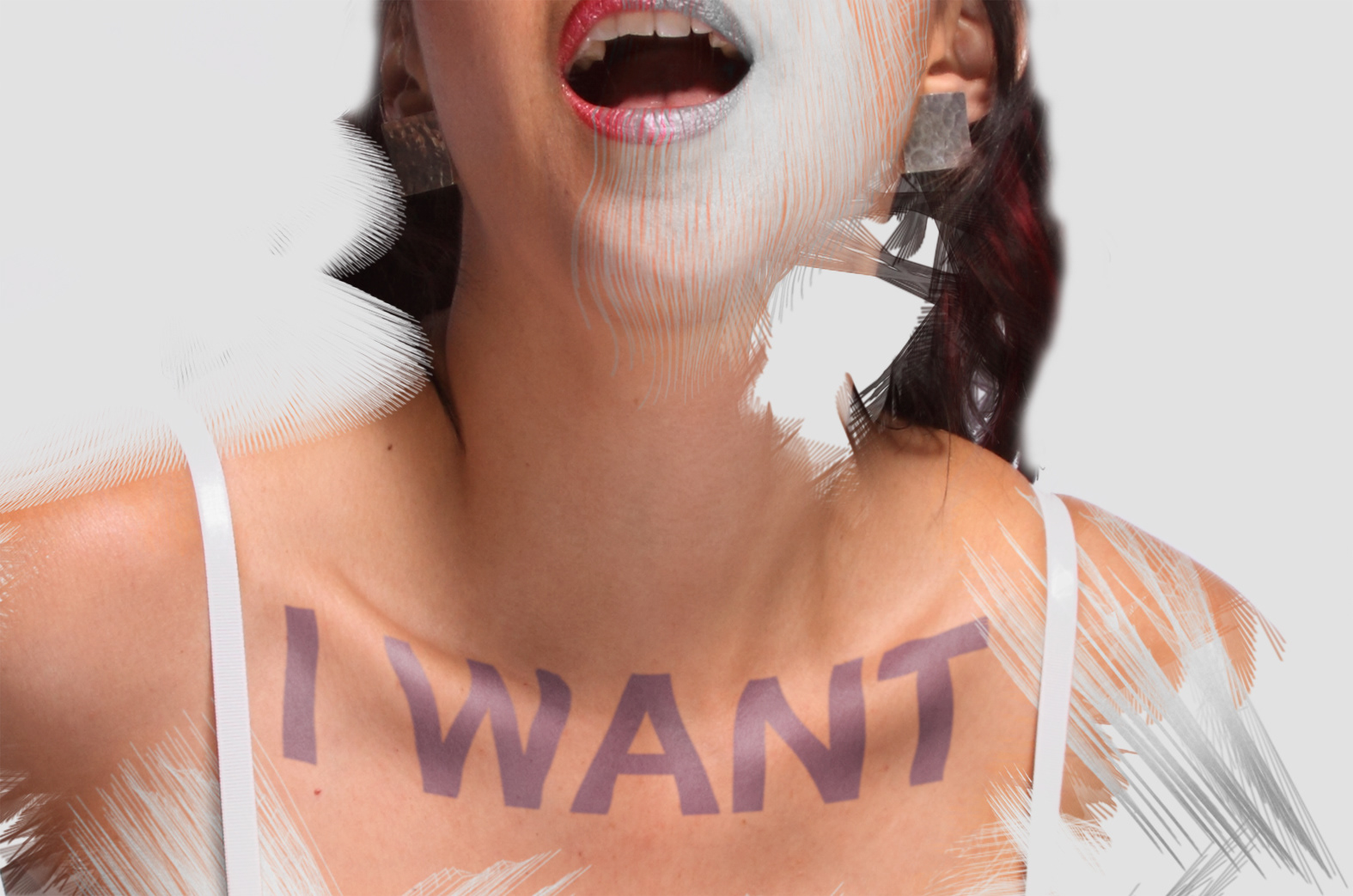 Hacer texto en la piel es parte de mi gusto, creo que jugar con tipografia en texturas es fascinante pues puedo hacer muchos sueños realidad. (Making text in the skin is good to me, the type over texture is exciting because I can make many dreams come true).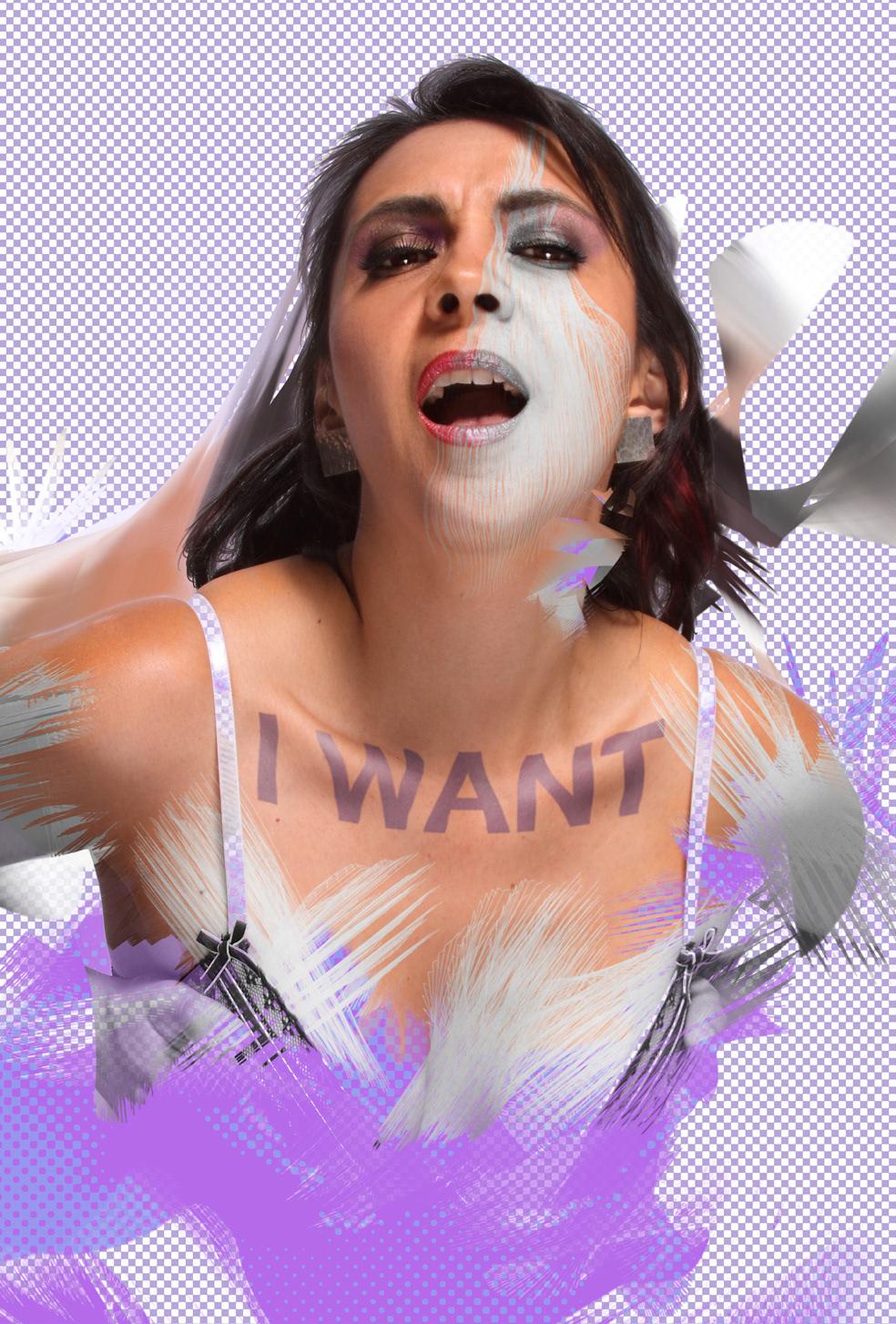 La imagen te da muchas opciones, puedes brincar de una a otra en segundos. ( The image gives a lot of options, you can make it in seconds).